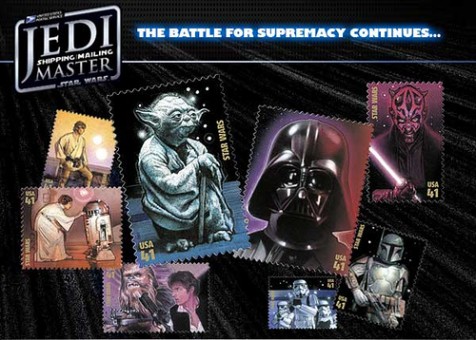 Vote for your favorite Star Wars stamp!
The post office has some awesome new Star Wars stamps out, and they're running a contest where you can vote for your favorite stamp of the whole collection — the winner will get its very own sheet of stamps. You can vote once a day for the next month, so if you have divided loyalties, you don't have to leave a close second out in the cold. (Warning: the voting page has plenty of sound effects, if you're at work.)
Speaking of: I'm so excited that Bonnie of Star Wars Kids Crafts will be at Maker Faire next month! I can't wait to get her new book, You Can Draw Star Wars, for my nephew Julian… he told me last week that Return of the Jedi is his new favorite movie. Aww!