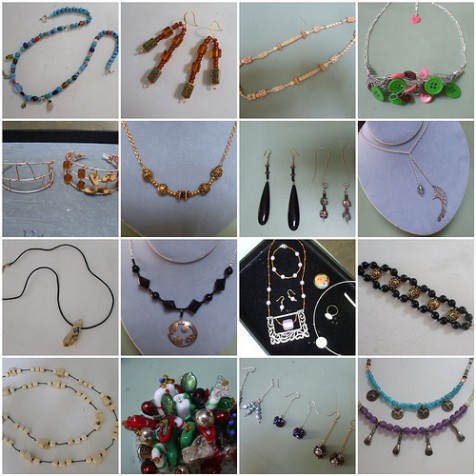 bead + button jewelry loveliness
This week has been so ridiculously hot that I can't seem to get it together to post much of anything, and I haven't had the energy to write about the wonderful Denyse Schmidt workshop I took (Amy, who is much more industrious than I am, has a fantastic post about it here with tons of photos). But I do have some photos to share from the Bead + Button Jewelry class I taught last week — my students were wonderful, and everyone made really lovely things in our four days together. It was such a joy to be part of it!
All my snapshots of the finished pieces are in this set and the Summer of Making pool. Thank you so much to Patti, Dee, Marty, Mandi, Aya, Sandra, and Hannah for being part of the class, and a special thank-you to Diane and Hannah for guest-teaching their bead and wire crochet and structural wire approaches, too!
Speaking of beads and buttons, I'm getting ready for Urban Craft Uprising this weekend (in substantially cooler-sounding Seattle, hooray) and I'll post more about that tomorrow! I'd love to say hi and make some button hairclips with you if you're planning on attending the fair on Saturday…